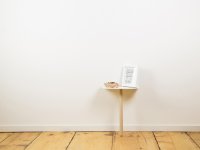 PLEASE console
made of Ash
PLEASE is a small collection of storage furniture in differing sizes. The overarching design is true to the typical kommod mix of materials and lends the PLEASE consoles a light and floating appearance.
Both wooden rods can be simply and practically affixed to the underside of the console in a position of your choosing. This system guarantees that you can assemble PLEASE to suit your needs and preferences.
Simple, practical and flexible: the console is true to the kommod philosophy.
So you can configure PLEASE with two feet or maybe even just with one of the round wooden rods and then change it around again tomorrow. Thanks to the differing sizes, PLEASE can be used as a bedside cabinet, a storage space in the cloakroom, a console in the hallway or wherever you want to use it.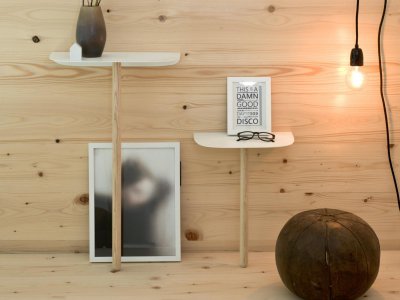 manufacturing
We design, develop and manufacture in Southern Germany in the depths of the Bavarian Forest.
Regional raw materials, local businesses and knowledge are the basis for a natural source chain and correspond to our understanding of contemporary products.
Sustainability is self-evident for us!
Montage
Assembly is easy. The wooden rods are affixed to the underside of the metal console using magnets. The counter is fixed to the wall using two dowelling plugs and a couple of screws before the selecting the final height. As soon as you have secured PLEASE you can change the appearance of the console by simply adjusting the number of rods or their position.
Dimensions & Information
The design proportions and dimensions of the PLEASE series have been created for a variety of different uses. In order to accommodate PLEASE in as many places as possible.
Dimensions
height: 45 cm | width: 35 cm | depth: 22 cm
Material
natural ash & powder-coated metal, white dull
Scope of delivery
metal ledge, one wooden leg and product information
Documents
Assembly instructions and product information can be downloaded here
Shipping Carrier