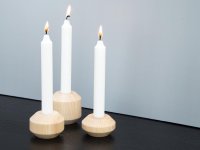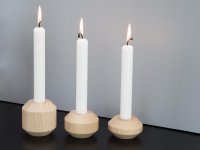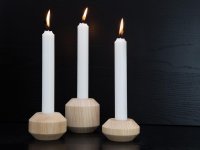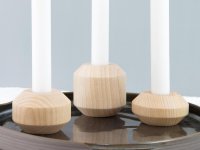 TAKKS candle holder
made of Ash
Kommod TAKKS candle holder are made from selected, yet sustainable grown ash wood. Each candle holder follows strictly the philosophy of our product language: Simple, Practical and Pleasing. The minimalistic design featured with small and clear edges combines a warm ash tone with a surprisingly fresh elegance. Due to their charming appearance the candleholders work in several different interior scenes.
TAKKS candlestick come in a set containing three different sizes, which are perfectly aligned in terms of proportions.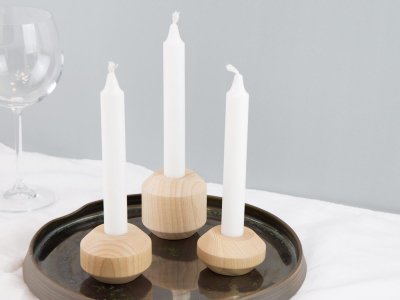 manufacturing
We design, develop and manufacture in Southern Germany in the depths of the Bavarian Forest.
Regional raw materials, local businesses and knowledge are the basis for a natural source chain and correspond to our understanding of contemporary products.
Sustainability is self-evident for us!
Montage
There is no need for assembling. Unpack TAKKS and place it to your favourite place.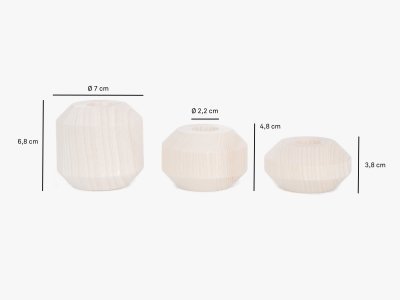 Dimensions & Information
Many prototypes have been developed in order to come to the perfect form.
Dimensions
Ø 7 cm | hight: 3,8 cm
Ø 7 cm | hight: 4,8 cm
Ø 7 cm | hight: 6,8 cm
candle diameter: Ø 2,2 cm
Scope of delivery
three TAKKS candle holder and product information
Shipping Carrier