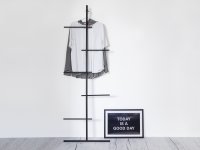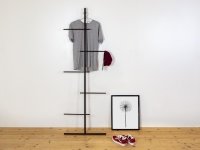 SWENDRA ladder
made of metal black
Powder-coated steel plus WENDRA makes up SWENDRA! Following the classical way of kommod, SWENDRA is an uncomplicated clothing ladder for multiple use. The design is slim, puristic and black!
Actually, it is meant to be for outdoor application e.g. keeping fresh herbs for perfect BBQ sessions, but SWENDRA can also be a servant for various indoor situations. The puristic design is reduced to the maximum functionality. Just as you are used to SWENDRA is coming without any mounting and screwing.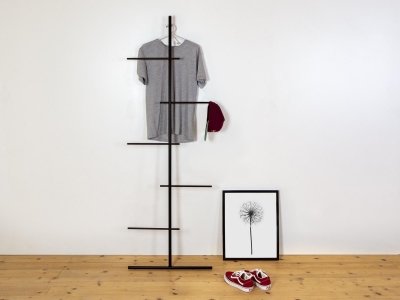 manufacturing
We design, develop and manufacture in Southern Germany in the depths of the Bavarian Forest.
Regional raw materials, local businesses and knowledge are the basis for a natural source chain and correspond to our understanding of contemporary products.
Sustainability is self-evident for us!
Montage
Assembling is simple and easy to understand: There´s nothing to do, accept: Unpack the ladder, find the right position, lean it to the wall and use it.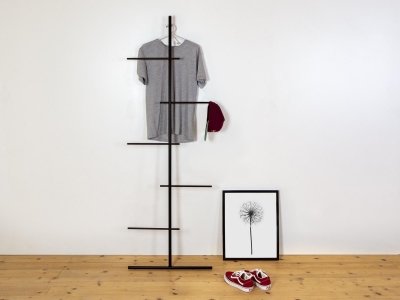 Dimensions & Information
SWENDRA is also suitable for outdoor use because of its weather resistant material. For indoor use it is perfectly located in corridors or your bathroom. SWENDRA unites form and function effortlessly.
Dimensions
height: 180 cm | width: 60 cm | depth: 12 cm
rung spacing: 28 cm
distance to the wall depending on the slant: ca. 27 cm
Material
metal powder-coated (black)
Scope of delivery
SWENDRA towel ladder and product information
Shipping Carrier