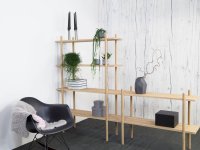 STAPLA shelf
made of Oak
STAPLA is a very minimalistic, yet functional shelving system. The modular system offers a big range for designing and storage options. Thanks to the siimple design, you can stack one STAPLA module upon another without the help of any tools or screws. Every time you need new storage at home, you can extend the shelving system with a new module. By and by, there´s a shelving system no simpler, but most functional. Because of its minimalistic design, you can use STAPLA in several different living and working environments, but also in bars or restaurants. STAPLA consists of two flat wooden boards made from solid oak and four round rods.
high quality
produced sustainably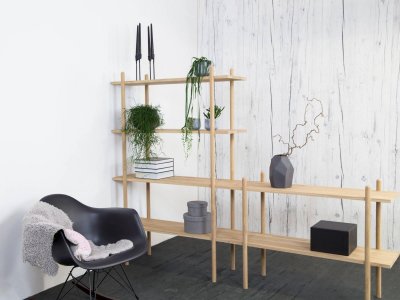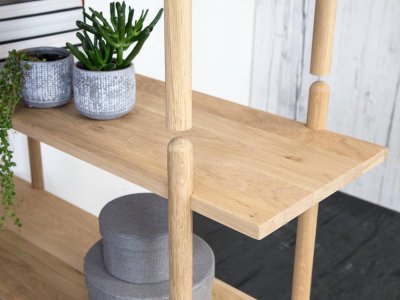 manufacturing
We design, develop and manufacture in Southern Germany in the depths of the Bavarian Forest.
Regional raw materials, local businesses and knowledge are the basis for a natural source chain and correspond to our understanding of contemporary products.
Sustainability is self-evident for us!
Montage
Assembling STAPLA is very easy. You only need a screwdriver. Unpack STAPLA, put the four wooden feet into the openings from the shelf and palm them on. Once you need more space for your things you can stack one piece to another. From time to time you can create a specific and individual shelf appropriate to your needs.
Dimensions & Information
STAPLA is a storage system, book shelf or a beautiful object close to the wall or can be used as a beautiful, extendable room divider.
Dimensions
height: 74,5 cm | width: 100 cm | depth: 30 cm
Scope of delivery
STAPLA and product information
Documents
Assembly instructions and product information can be downloaded here
Shipping Carrier