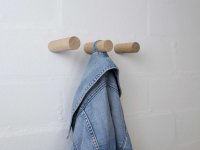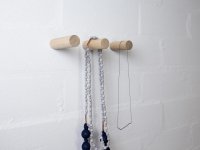 STABS hooks
made of Oak
Is minimal design still good design? In case of STABS cloakroom hooks, it absolutely is. Having reduced the need to hang things up to its aesthetic minimum, the result is a collection of round rods made from ash.
The set of three is made up of a trio of rods in different lengths, whereas the set of four consists of one length of wood.
As such, STABS can be hung in many different arrangements to suit your personal taste. The wall hooks guarantee maximum flexibility and so allow the premises to fulfil their potential. The clothes hooks guarantee a stylish resting place for clothes, bags and other accessories. STABS likes to be placed in entrances and hall ways, as well as in bathrooms.
high quality
produced sustainably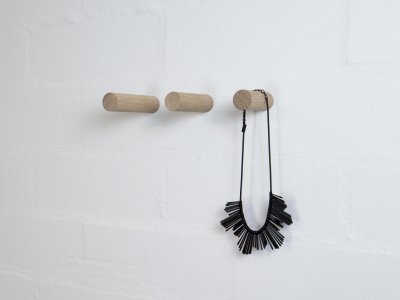 manufacturing
We design, develop and manufacture in Southern Germany in the depths of the Bavarian Forest.
Regional raw materials, local businesses and knowledge are the basis for a natural source chain and correspond to our understanding of contemporary products.
Sustainability is self-evident for us!
Montage
STABS can be assembled quickly and easily. Dowelling plugs in the wall, insert screws and attach STABS. How you position STABS is just up to you.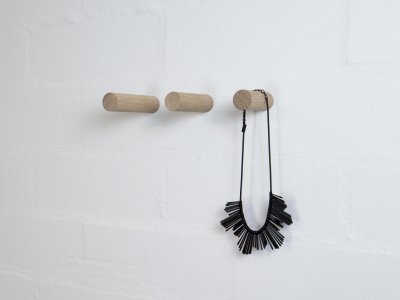 Dimensions & Information
As with all kommod products, the design proportions and dimensions have been developed with a fine feel for composition and function, in order to position STABS in a wide variety of positions and rooms.
Dimensions
Ø 3 cm | 8 cm depth
Ø 3 cm | 12 cm depth
Ø 3 cm | 16 cm depth
Scope of delivery
three STABS hooks, assembly material and product information​
Documents
Assembly instructions and product information can be downloaded here
Shipping Carrier