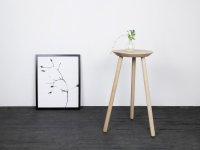 CHEERS sidetable
made of Oak
With its minimalistic design and natural tone of the wood, CHEERS can either be a pleasing coffee table or a bedside table.
Thanks to the space saving proportions and dimensions, this talented allrounder is suitable for several different environments, such as living rooms, bath rooms, bed rooms or even in a stylish offices. The three wooden rods can be practically affixed to the underside of the tabletop in the defined position through simple turning. This system guarantees that you can assemble and disassemble CHEERS to suit your needs and preferences.
It demonstrates true talent when it comes to fulfilling a multitude of functional design, the CHEERS sidetable is a striking addition to any cosy living room, reading corner or lounge.
high quality
produced sustainably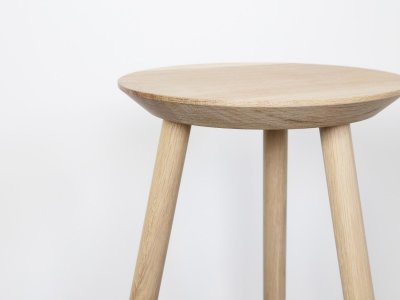 manufacturing
We design, develop and manufacture in Southern Germany in the depths of the Bavarian Forest.
Regional raw materials, local businesses and knowledge are the basis for a natural source chain and correspond to our understanding of contemporary products.
Sustainability is self-evident for us!
Montage
Assembling CHEERS is very easy. You do not need any tools. Unpack CHEERS, take the tabletop, turn the three wooden feet into the openings provided and palm them on.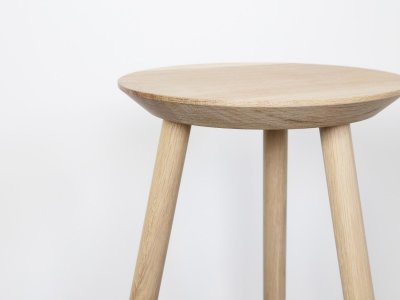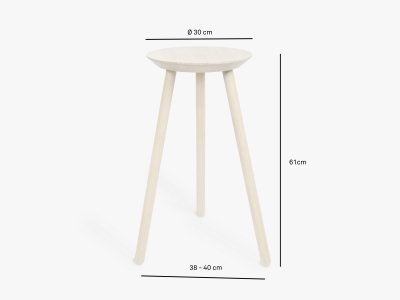 Dimensions & Information
A thin appealing top stands on three wooden rods made from solid ash or oak. What makes CHEERS unique is the adaptability - you can have a beautiful table wherever you want.
Dimensions
height: 61 cm
tabletop: Ø 30 cm
width expanded: ca. 38 - 40 cm
Scope of delivery
CHEERS tabletop, three wooden rods and product information.
Shipping Carrier