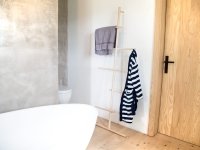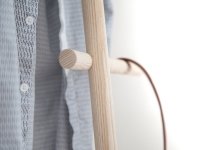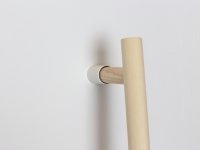 WENDRA clothes rack
made of Ash
WENDRA is a lean-on furniture which can be used as a clothes rack or towel rail. Design-lovers will love it. This helpful assistant is made out of smooth wood.
The warm tones of the natural Ash materials give the piece its very own charm. The lean-on furniture can simply be attached to the wall without the need for any tools. There is no assembling necessary. WENDRA will be delivered in one piece.

The basic idea is as simple as practical: Thanks to the rather easy assembling and the puristic design – WENDRA can be placed in the dressing room today, the bathroom tomorrow and in the bedroom the day after.
We are sure you will find many wonderful places for this multifunctional piece of cloakroom furniture.
high quality
produced sustainably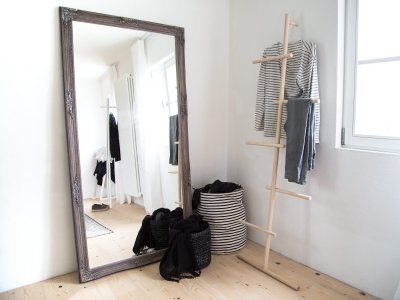 manufacturing
We design, develop and manufacture in Southern Germany in the depths of the Bavarian Forest.
Regional raw materials, local businesses and knowledge are the basis for a natural source chain and correspond to our understanding of contemporary products.
Sustainability is self-evident for us!
Montage
It is very easy to assembly our lean-on furniture. The clothes rack will be delivered as a fully assembled piece.
You can optionally fix WENDRA with the attached toolset or you can simply lean it onto the chosen wall.
Dimensions & Information
WENDRA has been designed for narrow rooms, like hallways and bathrooms, as well as for open spaces. As with all kommod products, the dimensions have been developed with a fine feel for visual appeal, function and purpose.
Dimensions
height: 180 cm | width: 60 cm | depth: 12 cm
rung spacing: 28 cm
distance to the wall: ca. 27 cm
Scope of delivery
WENDRA clothes rack, toolset made of powder-coated metal (white) and product information
Documents
Assembly instructions and product information can be downloaded here
Shipping Carrier