LAMPI cable light pendant
made of Oak
LAMPI combines a minimalistic approach with an optimum functional output.
A single STAB made from a simple ash rod is enough to find your wanted position. In addition, a wall and an electric socket is required in order to fix your STAB. A black 3,96 m cable can be wrapped around the wood – this time smooth – the other day strict – once longer – once shorter – LAMPI enables you to play with the height and position of the light.
A convenient toggle switch ensures a highly functional handling exactly at the position where it is required. A light – simple, practical and pleasing – or in other words "kommod".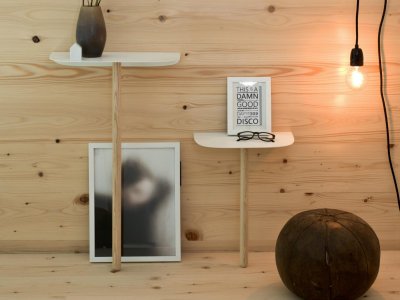 manufacturing
We design, develop and manufacture in Southern Germany in the depths of the Bavarian Forest.
Regional raw materials, local businesses and knowledge are the basis for a natural source chain and correspond to our understanding of contemporary products.
Sustainability is self-evident for us!
Montage
LAMPI is being assembled quick and in a coneventional way. Wall plug, appropriate screw into the wall, turn on STAB. In terms of height, it´s up to you where you want place the ash rod. Plug in LAMPI and adjust your hanging position while wrapping the cable around the STAB ( take in mind, that your cable is 3,96 m long ).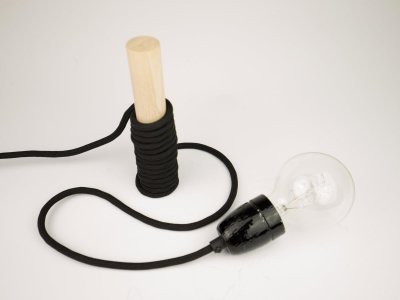 Dimensions & Information
The proportions and overall dimensions regarding LAMPI are carefully developed, as you know from all kommod products. We spend a lot of time with details. Details which – for us – make the difference between design and outstanding design. The goal is that LAMPI can be used in many different places without losing its kommod appeal.
Dimensions
Stab: Ø 3 cm | depth: 18 cm
cable length: 396 cm
Material
natural oak, textile cord (black)
Scope of delivery
LAMPI cable light pendant, one stab, assembly material and product information, exclusive electric bulb
Shipping Carrier