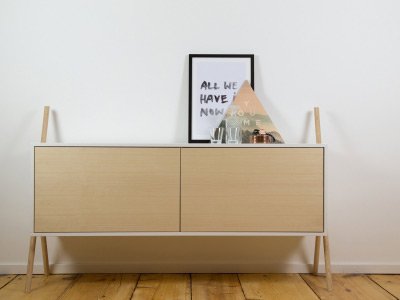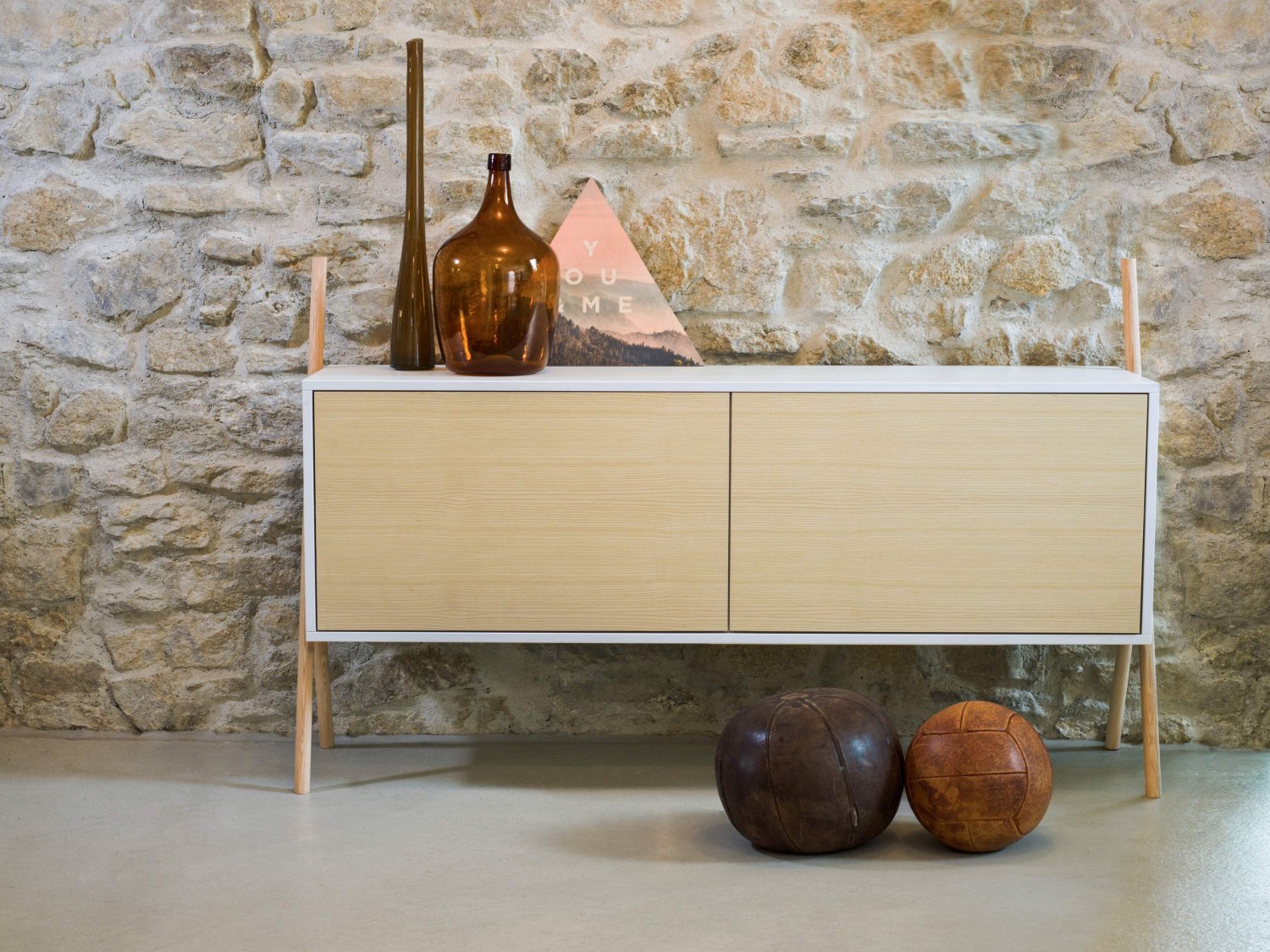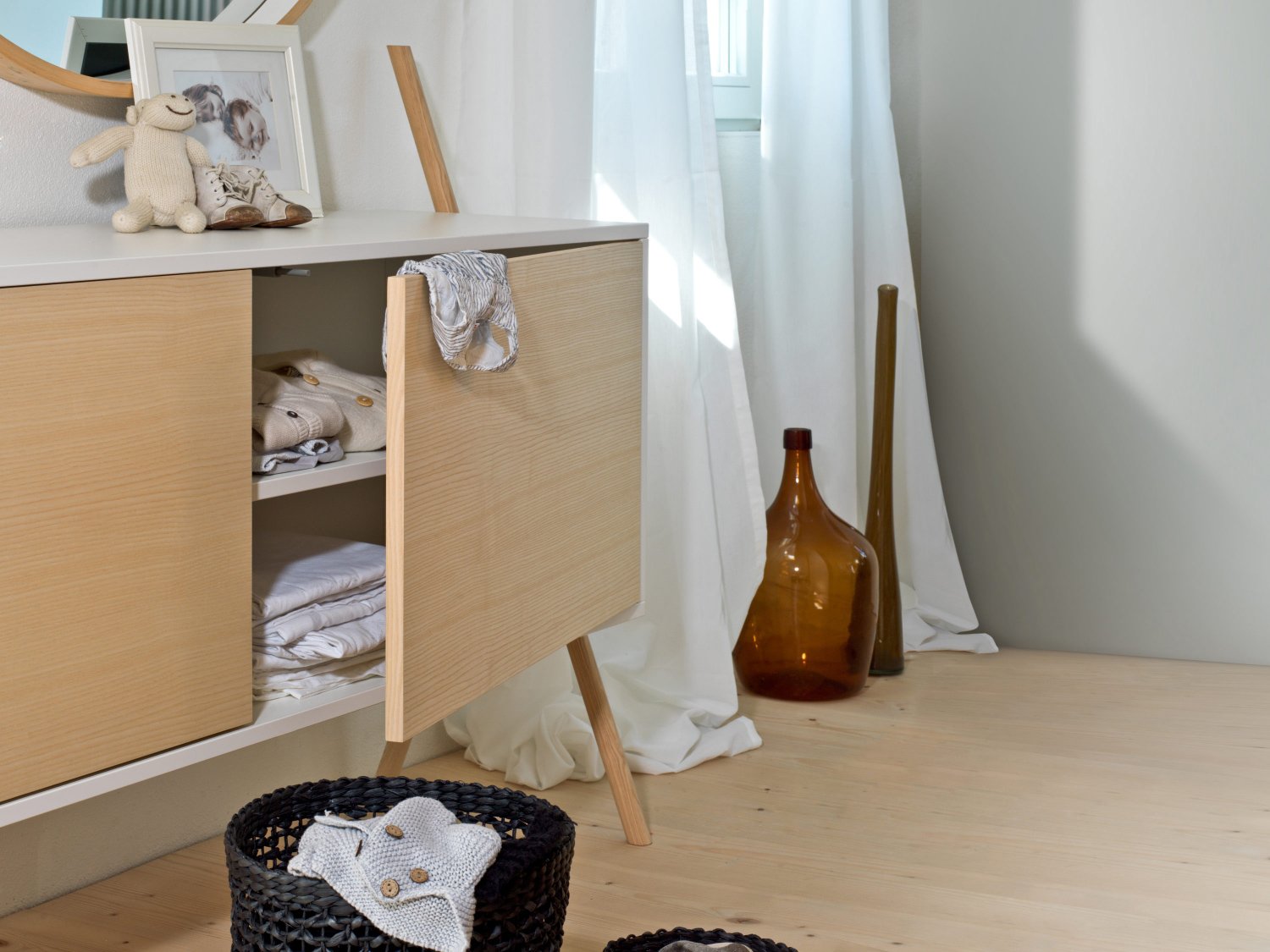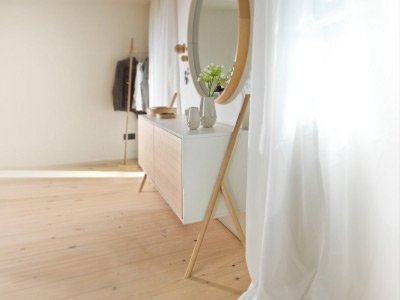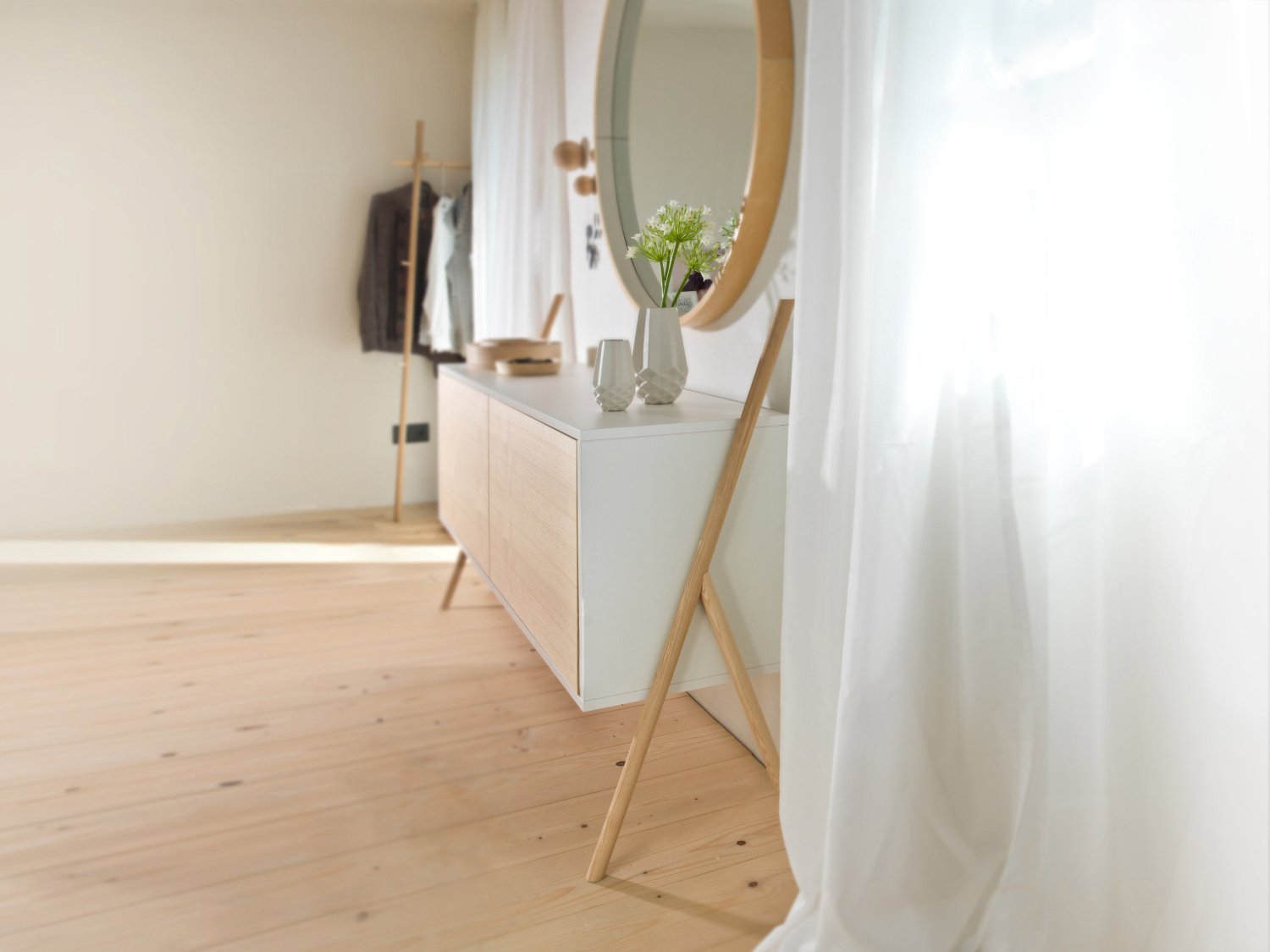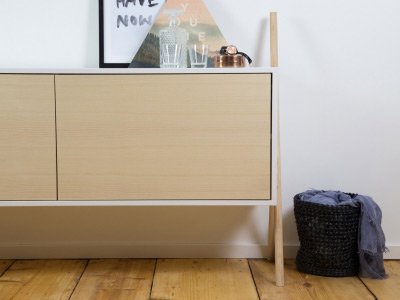 KOMMOD sideboard
1.340,00 €
incl. 19 % VAT
This item is ready to ship as soon as you have placed your order.
Shipping to United States – Change country
Shipping to United States on request
The KOMMOD sideboard stands for clear design, structure and confidence. The unique aesthetic is accentuated by the supporting wooden feet made from Ash. They lend the furniture a light and floating character. The level of sophistication and attention to detail on show here reflects a love and passion for good, functional design. Carefully balanced proportions across two different sizes not only look great in any setting but also leave a lasting impression of form and function.
The KOMMOD series consists of a white sideboard with a one-piece front in Ash and a larger cabinet with two doors, also made of Ash. The small piece of furniture successfully combines a TipOn opening mechanism with a high-quality cable. The large cabinet is also equipped with two TipOn systems to open and close the front doors. In each cabinet there is a shelf for storag
The KOMMOD series fits well into every room. The furniture collection can be used in entrance ways as well as meeting rooms and living rooms.
manufacturing
We design, develop and manufacture in Southern Germany in the depths of the Bavarian Forest.
Regional raw materials, local businesses and knowledge are the basis for a natural source chain and correspond to our understanding of contemporary products.
Sustainability is self-evident for us!
Montage
Assembly of our KOMMOD range is simple: unpack and arrange!
Dimensions & Information
The proportions and dimensions have been developed with a lot of care to make sure that the cabinets can be placed in many difference spaces and rooms.
Dimensions
height: 102 cm | width: 166 cm | depth: 40 cm
Material
lacquered ash (dull) & HPL coated, white
Scope of delivery
KOMMOD sideboard and product information
Shipping Carrier